2018 Senior Send-Off Event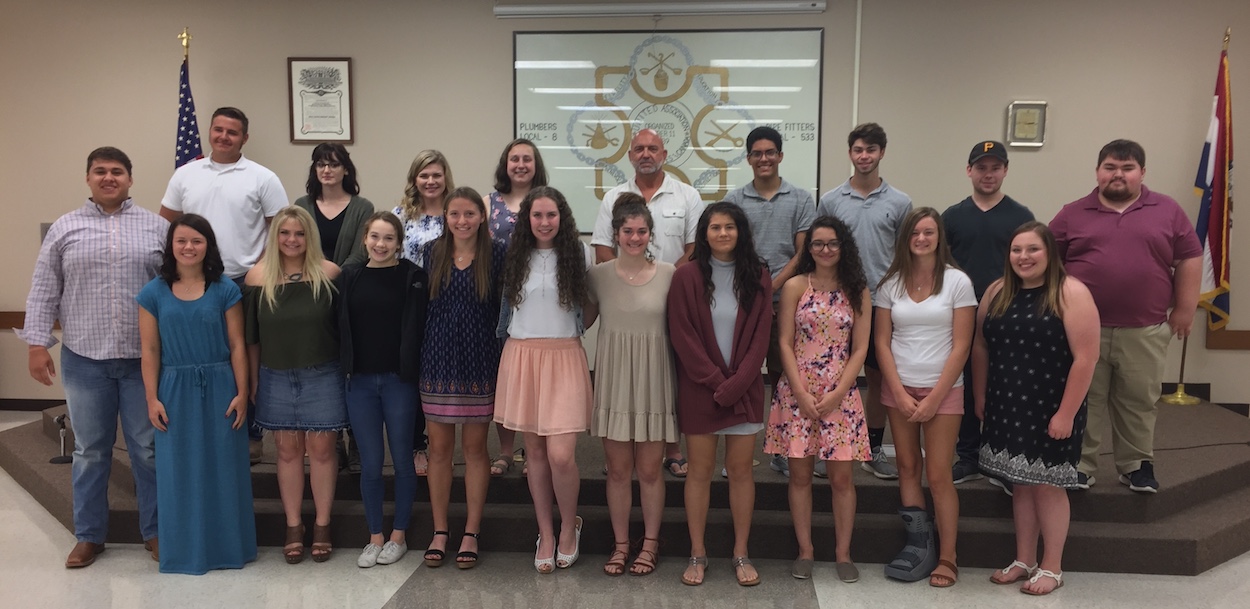 Back row left to right: Brice Roseburrough, Adaline Wright, Caitlyn Rohaus, Gina Rousselo, Scott Grandon, Bus. Mgr., Kyle McWilliams, Joseph Costanzo, Thomas Petree, Nathan Scott.
Front row left to right: Henry Carranza, Alexis Livingston, Sydney Janesko, Morgan Marti, Samantha VanHoecke, Brittnay Salisbury, Kylie McLear, Alexis McLear, Madison McWilliams, Isabella Hendrickson, Brooke Harris.
Included but not pictured are Katelyne Kratofil, Skyler, Bauman, Cole Remington, Zachary Annin.
Congrats to the 2018 High School Graduates (sons, daughters and grandchildren of members of Pipe Fitters Local 533). Scott Grandon, Business Manager is also pictured with the graduates. They were honored at the 8th Annual Senior Send-off Banquet which was held on Sunday, June 24, 2018 at the Union Hall, located at 8600 Hillcrest Rd, KCMO.