2017 High School Graduates Honored at Senior Send-Off Event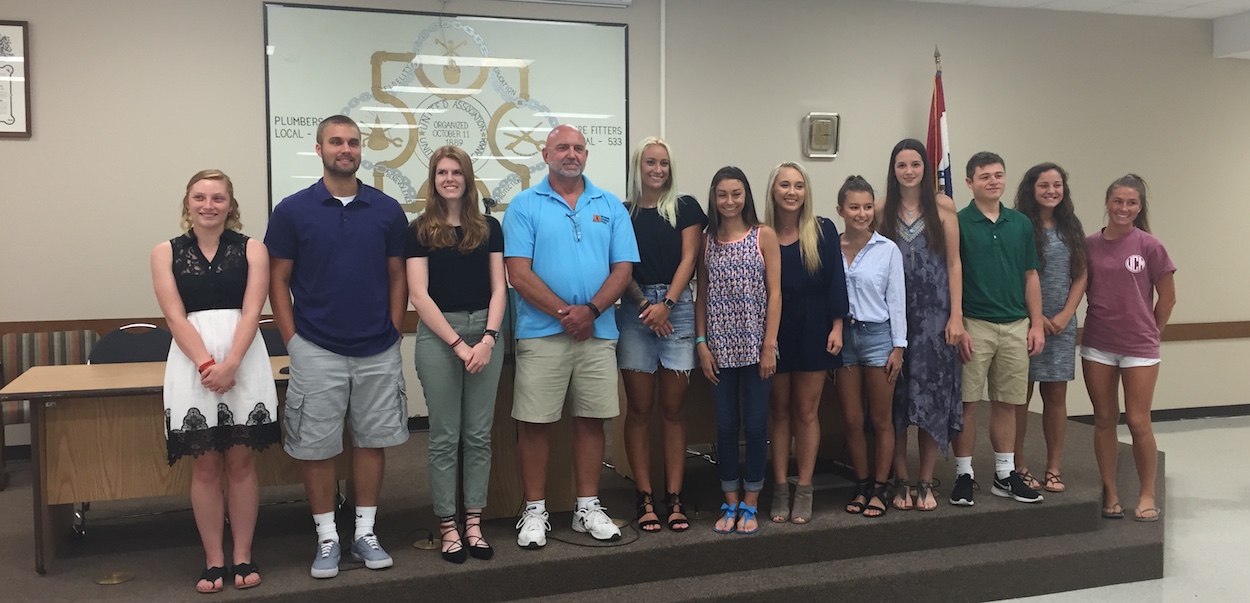 L to R; Maylyn Hicklin, Taylor Kreissler, Larisa Lamb, Scott Grandon (Bus. Mgr.), Sierra Crow, Natalie Cummings, Faith-Ann Keller, Isabelle Wallis, Alexandria Rogers, David Mumm, Krysten Smith, Mallory Kroencke.
Here are the 2017 Seniors that were honored on Sunday, June 25th at Pipe Fitters Local 533 7th Annual Senior Send-Off Event. These students are sons, daughters and grandchildren of members of Pipe Fitters Local 533, which was held at the Union Hall, 8600 Hillcrest Rd., KCMO.