AT&T Staff & Member Discounts
From the office of Liz Shuler, Secretary-Treasurer AFL-CIO
In your key roles as leaders of our important State Feds and CLCs, you know better than anyone that buying union-made products and services is a great way to stand in unity with our brothers and sisters. Thankfully, there is a clear option to do just that in the often crowded world of mobile carriers. With 45,000 workersrepresented by the Communications Workers of America, AT&T is the only national unionized wireless provider and is the clear choice for union members, their families and for the union staff working to promote their interests.

In an effort to ensure that AT&T is the clear union choice for telecommunications services, CWA facilitated negotiations with AT&T, the AFL-CIO, and Union Plus to provide discounted wireless service for union offices, union staff, and most importantly, valued union members. In addition, through negotiated discounts with the AFL-CIO, AT&T also offers significant savings on local and long-distance, internet, video and web conferencing and other communications technology services for national, regional and local union offices.
AT&T Staff & Office Discount Plan - AT&T Union Member Discount Plan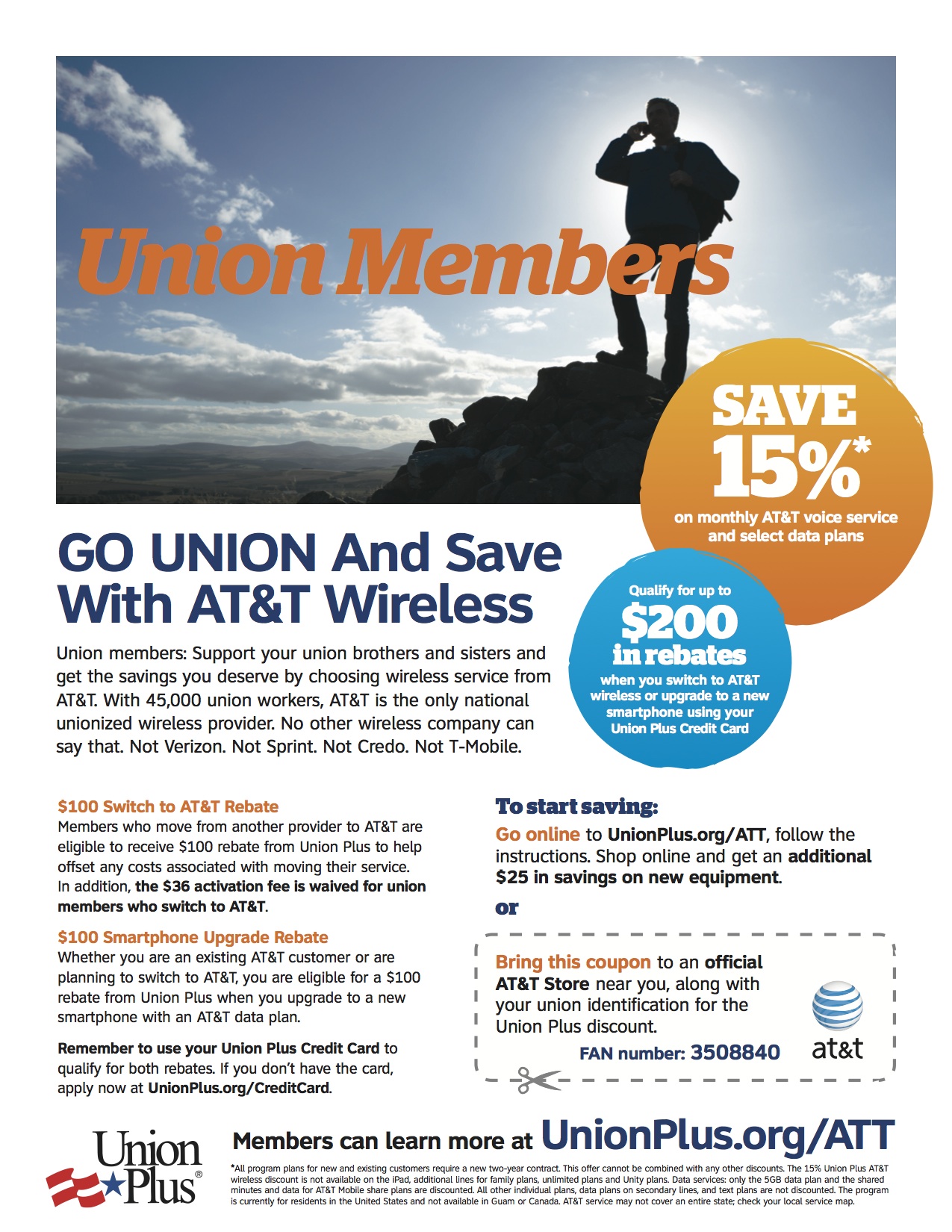 Contract Talks with MCA Starts April 17th
Pipe Fitters Local 533 will be entering into Contract Negotiations with the Mechanical Contractors Association (MCA) starting on April 17, 2014. We will keep you informed of our progress and will be posting more information on the "Members Only Section" of our website. If you are a member and have not yet registered we invite you to do so now by clicking here so you can access this information. Registered Members may access more information which is listed in the Memeber Resources Tab in the left column, then select Meeting Minutes.
| | |
| --- | --- |
| What's New at Pipe Fitters 533 | |
To report death notices, or if you know of a member who is ill or injured, please contact Skip Hedges via E-mail: hskip533@aol.com.